Uttar Pradesh Second Phase Voting Live 2017 10% voting 9 am UP Elections Results
Asia Elections, India
February 15, 2017,
Uttar Pradesh Second Phase Elections LIVE Voting % Dates Results 2017 15th Feb Facts Updates

Hectic campaigning for the second phase of Uttar Pradesh Assembly elections will come to an end tomorrow in 67 Assembly constituencies spread over 11 districts.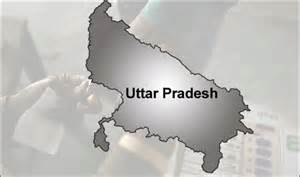 Polling in these constituencies will be held on February 15.
The seats are spread across 11 districts – Saharanpur, Bijnor, Moradabad, Sambhal, Rampur, Bareilly, Amroha, Pilibhit, Kheri, Shahjahanpur and Badaun.
---
Find UP Uttar Pradesh Second Phase Elections LIVE Voting %, Dates 15 Feb 2017, Results, Facts,
67 Constituency in 2nd Phase, 11 Mar Counting Results, Nomination Date Result Date Updates.
Uttar Pradesh Second Phase Election Facts Voting Live Results 2017
Glitch in EVM machine halts voting process at Badaun Sadar constituency's S.K.Inter College-booth no. 183.

Polling had to begin at 7 AM, but they are still in process of setting up machines: Voter at Moradabad polling booth no. 265

.

Union Minister and senior BJP leader Mukhtar Abbas Naqvi votes at a polling booth in Rampur

.

Voting begins in 67 constituencies across 15 districts for the second phase.

This election falls under 'rarest of rare' category where conventional wisdom is unlikely to win.

10.69% voter turnout till 9 am.

Last Date of Nominations has passed and is on 27 January 2017.

Date of Voting is 15th February 2017. Counting of Votes is on 11th February 2017.
Uttar Pradesh Second Phase Election Dates Schedule 2017


| | |
| --- | --- |
| Poll Event | Phase-2 (67 ACs) |
| Date of Notification | 20.01.2017 (FRI) |
| Last Date of Nominations | 27.01.2017 |
| Scrutiny of Nominations | 28.01.2017 |
| Withdrawal candidature | 30.01.2017 |
| Date of Poll | 15.02.2017 (WED) |
| Counting | 11.03.2017 (SAT) |
---
Uttar Pradesh Second Phase Elections 2017 details





Uttar Pradesh Second Phase Constituency District List 2017
| | | | |
| --- | --- | --- | --- |
| Constituency | Constituency | Constituency | Constituency |
| Phase-2 | Phase-2 | Phase-2 | Phase-2 |
| 1-Behat | 25-Kanth | 119-Meerganj | 137-Palia |
| 2-Nakur | 26-Thakurdwara | 120-Bhojipura | 138-Nighasan |
| 3-Saharanpur Nagar | 27-Moradabad Rural | 121-Nawabganj | 139-Gola Gokrannath |
| 4-Saharanpur | 28-Moradabad Nagar | 122-Faridpur (SC) | 140-Sri Nagar (SC) |
| 5-Deoband | 29-Kundarki | 123-Bithari Chainpur | 141-Dhaurahra |
| 6-Rampur | 30-Bilari | 124-Bareilly | 142-Lakhimpur |
| Maniharan(SC) | 31-Chandausi (SC) | 125-Bareilly Cantt. | 143-Kasta (SC) |
| 7-Gangoh | 32-Asmoli | 126-Aonla | 144-Mohammdi |
| 17-Najibabad | 33-Sambhal | 39-Dhanaura (SC) | 131-Katra |
| 18-Nagina (SC) | 111-Gunnaur | 40-Naugawan Sadat | 132-Jalalabad |
| 19-Barhapur | 34-Suar | 41-Amroha | 133-Tilhar |
| 20-Dhampur | 35-Chamraua | 42-Hasanpur | 134-Powayan (SC) |
| 21-Nehtaur (SC) | 36-Bilaspur | 127-Pilibhit | 135-Shahjahanpur |
| 22-Bijnor | 37-Rampur | 128-Barkhera | 136-Dadraul |
| 23-Chandpur | 38-Milak (SC) | 129-Puranpur (SC) | 112-Bisauli (SC) |
| 24-Noorpur | 118-Baheri | 130-Bisalpur | 113-Sahaswan |
| | | | 114-Bilsi |
| | | | 115-Badaun |
| | | | 116-Shekhupur |
| | | | 117-Dataganj |